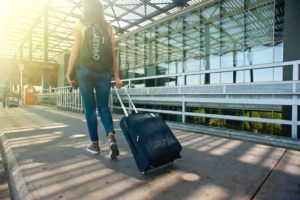 It is important to pack smart when you travel to avoid exceeding the luggage weight limit that will cost you a lot. Try these smart packing tips in your next holiday trip.
Old sunglasses case. If you have an old sunglasses case, you can use it to store loose cables and chargers.
Make extra space when packing socks. You can make more room for your socks. Simply roll the socks together, wrap the end around the roll. Then pack them in shoes. You can put three rolls of socks in a shoe.
Space-saving packing of clothes. Roll, don't fold to save space when packing clothes in your luggage. However, if you must fold, use newspaper sheet inside clothes to avoid wrinkling.
Print important documents. Important documents like passport, ID and your itinerary should be scanned or emailed to yourself for safekeeping. Having extra copies of these important document can be very useful during your travel.
Use Google Maps offline. Simply type "ok maps" and the current map will save for later. This can be useful in case you need a map in areas where wifi connection is not available.
Store emergency cash. You should always have some emergency cash stored no matter where you are travelling in the world. You can use an empty lip balm tube to hide emergency cash.
In addition, book flights 8 weeks in advance. There's a better chance of getting cheaper airline tickets when you book well advance from your target date. Use the best flight search engines and compare and get the best fare. Flight search engines like Skyscanner, Airfare Watchdog and Kiwi.com are great sources of finding cheaper flights.